Satin Pillowcases for hair- 3 reasons why your hair will look better in the morning.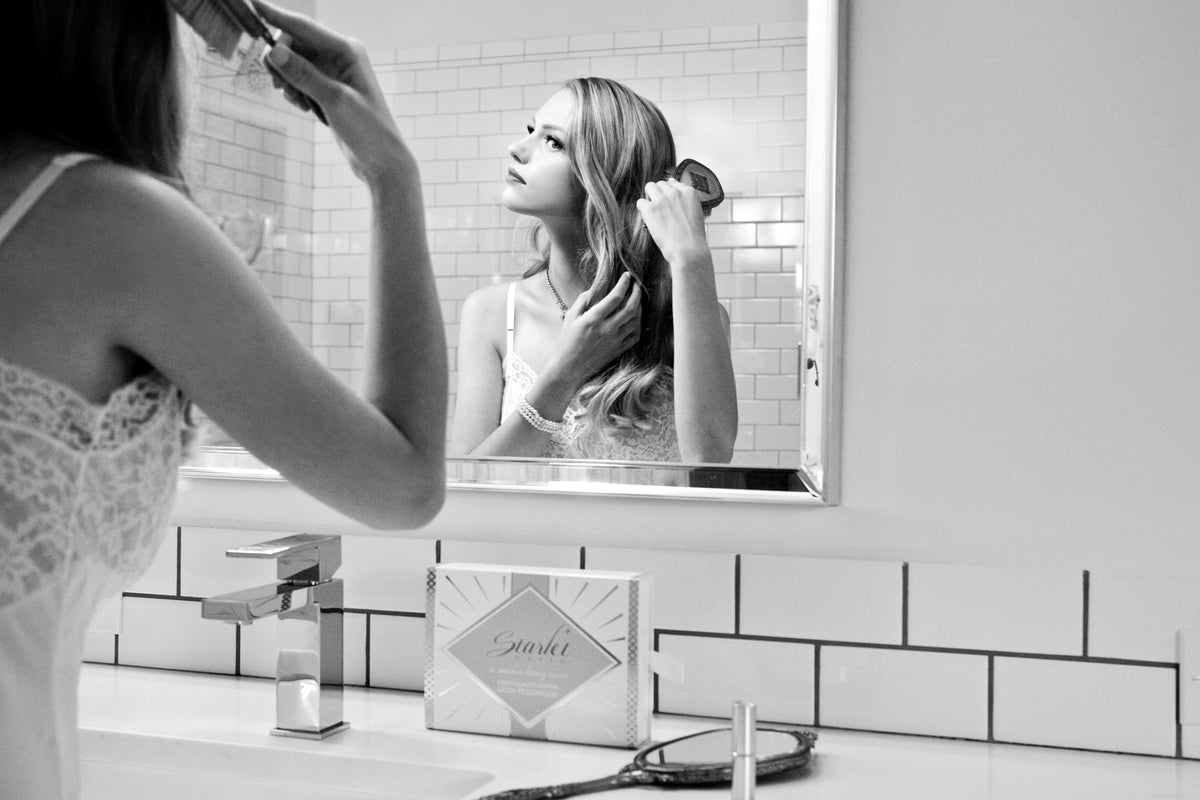 I personally have always slept on a satin pillowcase (for the last 45 years!) because I just love the feeling of it and can't imagine sleeping on anything else, but many people buy a satin pillowcase specifically for the benefits to their hair. If you are tired of waking up with bedhead, dry hair, frizzy hair, or if you are experiencing hair loss, a satin pillowcase may be the answer to your morning hair woes. Here are 3 things that satin pillowcases can do for your hair:
Decreases hair damage- Satin's tightly woven fibers and smooth silky surface won't pull on hair and allow it to glide freely over your pillow, resulting in less hair breakage. Cotton's coarse fibers can catch and pull on the hair, resulting in damage. 
Maintains moisture- Cotton and even silk are highly absorbent and can rob the hair of its natural oils and moisture. Satin has very low (or no) absorbency and keeps your hair from getting dry and brittle. 
Eliminates Bedhead- Nightly tossing and turning generally results in waking up with frightful looking hair. Since satin allows hair to glide across its slick surface, this means you get to wake up with your hair looking very much like it did before you went to bed. It also helps to extend the life of your blow-outs and hair extensions as an added bonus! 
Enjoy waking up beautiful! 
Sweet Dreams,
Crista Sellman-Jones, Co-Founder of Starlet Satin 
|
Posted on January 11 2018