They're baaaack!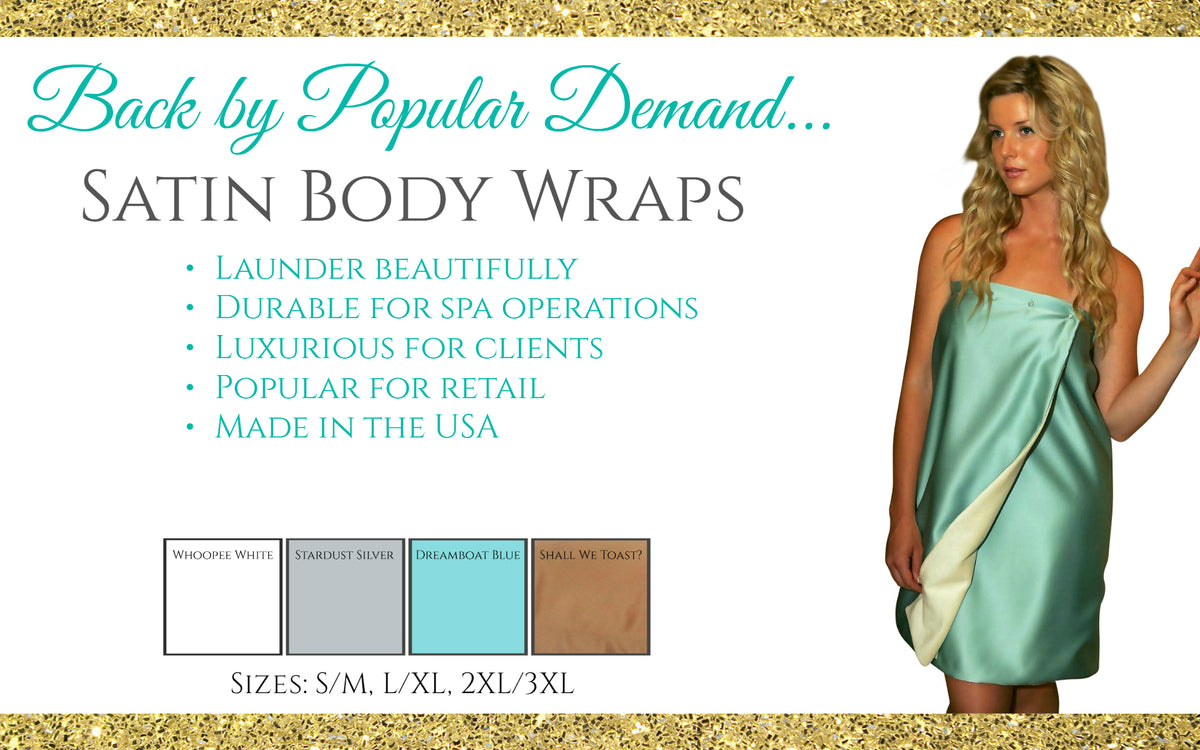 We heard your pleas, and have recently brought back our Satin Body Wraps!
We have re-branded our Satin Serenity company over the last year and changed our name to Starlet Satin to focus on our top selling satin pillowcases.  After discontinuing our spa linens and apparel, we have received numerous requests from our spa clients, asking us to bring them back –especially our body wraps.
Spas loved our body wraps for their durability and long lasting quality, and their clients loved them for the comfort and luxury they brought to their treatments. Our retail customers loved them for home use, as they are the perfect comfort attire after a shower or bath, and great to wear while prepping hair & makeup!
What's so wonderful about our Satin Body Wraps?
Launder beautifully
Durable for spa operations
Last 3-4 times longer than cotton
Luxurious for spa clients & personal home use
Made in the USA
Our new Satin Body Wraps are made with the same amazing quality as our previous wraps.
Finest Peau de Soie satin outside
Softest minky cuddle inside
5 snaps across chest
Elastic across back
Inside hook for hanging
Please be patient as they are still in production, but we expect to have them available for shipment by May 7th! For wholesale spa professionals, please contact us to place your order!
Ready to shop for a Body Wrap? Click here to purchase!
|
Posted on April 04 2018